Upgrade Your Home with Motorised or Automated Curtain Tracks
Commonly known as smart curtains, automated or motorised curtain give homes the luxe-living and futuristic experience.
Home is a sanctuary for your family, it's a place for rest, for play, for an escape away from work. To really take home living to the next level, the experts of comfort living have urged for the move towards smart home systems. Modern homeowners imagine homes to have a complete ecosystem of appliances that connect to each other- either through a wired network or a Wi-Fi enabled one.
Let's set the scene for you: a home that has every electrical appliance connected to your mobile phone that responds to specific gestures or sounds you make to come alive. You can turn on the lights with just two claps of your hands, switch on the air conditioning to your room while still in your car park, load your dirty laundry and schedule your washing machine to run two hours before you wake up so that your clothes are ready to be unloaded and hung early in the morning. It's convenience made easy and you'll never have to worry about planning your day to focus on minimal chores ever again.
And it's not limited to just chores. Smart homes also help give your home the security to keep you and your family safe as well. You can set all your doors and windows to lock when intruders might be nearby, quietly inform the authorities if a thief has entered without even needing to speak into the phone. You can even monitor the on-goings and the safety of loved ones at home while you're away on your phone.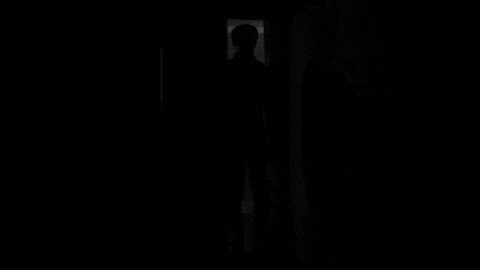 Imagine walking into your dark living room and not having to fumble in the dark for a light switch. Your lights intuitively turn on by themselves!
Imagine walking into your dark living room and not having to fumble in the dark for a light switch. Your lights intuitively turn on by themselves!
This is what makes homes 'smart', appliances that just seem to know what you want and perform the way you want them to. And you can begin (or add to) your smart home journey with motorised curtains.
Take the next step in your homemaking experience with Curtain Library's motorised curtains.
1. Curtains you can control from your smart systems network
Motorised curtains connect to an easily-integrated smart systems network, like with the Tuya Smart app. This Internet of Things (IoT) platform can be downloaded from the Google Play Store or iOS App Store. Once you've registered an account and your motorised curtains has been set up, you can pair your device to it through your Wi-Fi network.
The easy set up for connecting with Kirov Motorised Curtains.
2. Curtains with smart sensors that open and close with a light pull
Once you've got your curtains up and running, it's time to explore some special features. Each motorised curtains has its own special thing that helps give your home an extra "Wow!" factor. For instance, our in-house Kirov Motorised Curtains has a smart sensor that automatically moves the curtains when you give your curtains a little pull. The small force from your touch would trigger a sensor in the tracks that automatically moves the curtains away from your touch.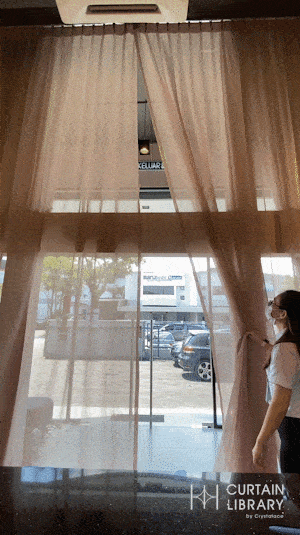 The sensors in our tracks detect the smallest tug that makes it automatically move by itself.
This feature is actually the built-in safety mechanism designed to prevent the tracks from accidentally tearing your curtains when they hit an obstacle, such as the sharp corners of furniture.
3. Curtains you control with just the sound of your voice
After making yourself familiar with the app, give its voice activation feature a go. If you have Google Home, Tmall Genie, Amazon Echo, or any other smart voice-controlled device, link them to smart systems apps, like Tuya Smart. Once the motorised curtain track is connected to the smart system network, you are able to control the track with your voice.
Connect your motorised curtains with your Tuya Smart system to activate its voice control capabilities.
This feature is especially good for homes with young children or elderly adults who may not be able to pull heavy or tall curtains by themselves. All they have to do is command your smart assistant to draw them opened, closed, or opened at a certain width.
4. Curtains you can schedule to fit the lighting needs of your home throughout the day
Imagine this, you wake up early in the morning in a dark room, get up, and draw the curtains open. The sudden motion of pulling the curtains apart will send a burst of sunlight that blinds you and starts your day off on a bad foot.
It doesn't have to be like that! Instead of getting a face full of sun in the morning, you can set your Kirov Motorised Curtains to glide gently open to wake you and your loved ones up.
The Tuya Smart app allows you to set a schedule for your curtains to follow throughout the day, you can have them opened at different widths for different times to cater to your natural lighting needs while keeping the room cool.
You don't even need to be around for the curtain's schedule to set off. If you're running late from work and won't be home too soon at night, your curtains will still automatically close to keep your home's privacy safe at night. Also, all settings made using Tuya Smart don't reset, making curtains take care of themselves throughout the day.
5. You can upgrade your existing old curtain tracks with motorised curtain tracks- and you won't need to get rid of your existing curtain set
If you still love your existing curtain set but want to get on the smart home trend, you don't have to get rid of your old curtain set! The rollers on our Kirov Motorised Curtains are able to hold most curtain hooks. Therefore, they are able to carry curtains of different header styles as well as retain their waves and folds!
Not only do our tracks upgrade your curtains into smart curtains, but they also help make them look more uniform and presentable. The rollers and gliders we use are designed to evenly space out no matter closed or opened. This is most suitable for Ripplefold curtains, as they are supposed to have deep waves and folds that turn any bedroom into a 5-star luxury hotel.
---
---
By the way, you don't have to go far to look for the right motorised curtains for your home! Let our consultants introduce you to Curtain Library's Kirov Motorised Curtains.
Essentially, it is the Curtain Library's in-house automated curtain tracks that connects to your home's smart network system using Tuya Smart. We provide motorised curtains that have a few command options. You can use them with your remote control, your voice, your smartphone or just a light pull on the edges. You can even set timers to schedule your curtains to draw themselves open without ever needing to reset once it's done. 
Build a smart home that's both elegant and comfortable, start with Curtain Library!